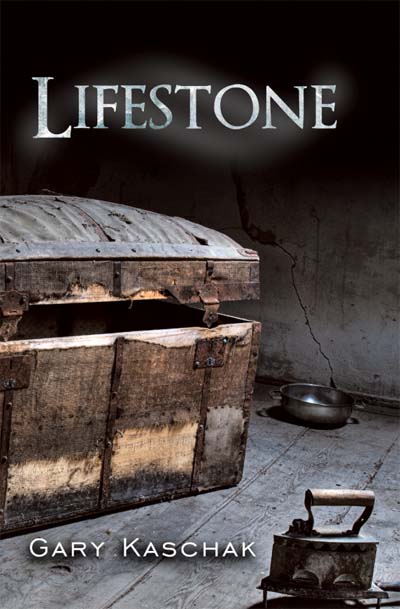 I'm Gary Kaschak, author of Lifestone, my third novel.
In Gary Kaschak's Lifestone, an obscure, "disreputable" cemetery plot proves the key to unlock a mystery rooted in the 19th century- and to right a host of wrongs and injustices suffered by an extraordinary woman whose forgotten, heroic, freedom-seeking journey and labors of faith brought healing and love to countless lives... whose amazing story will reach out from this inspiring novel to touch yours.

An unlikely partnership of current day sleuths- elderly journalist-historian Peter McDonnell and two college students: spoiled young publishing scion Torrance Albright III and determined Maura Dean- joins to track legendary Professor Sebastian Norwich's unique assignment back to the U.S. Civil War's end and beyond, in search of a dynamic woman named Hope, through a web of murder, prejudice and deceitful cover-up it will take all their ingenuity, courage, energy and even love to untangle.

Kaschak suspensefully cross-cuts this saga between his modern-day, young-old investigators' probings and the epic, 19th- century puzzle and kaleidoscopic cast of characters they're striving to solve and reveal, dominated by Hope, the giant of faith and compassion who even from the grave draws ages, ethnicities and social classes together in an embrace of truth and joy that can know no death.